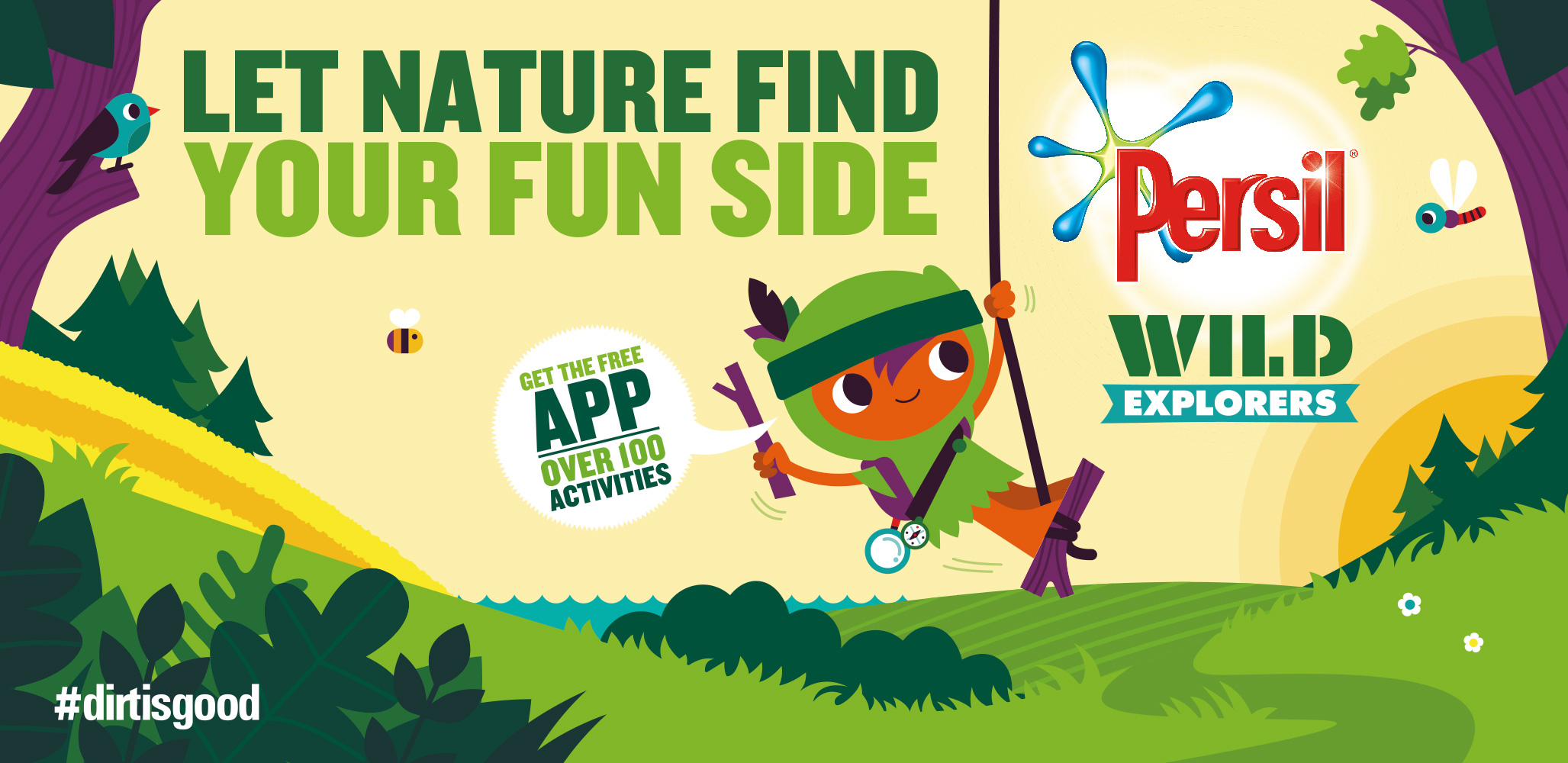 PERSIL WILD EXPLORERS - Campaign Case Study
Persil are passionate about exploratory, outdoor play, especially the kind that involves getting messy, because after all, dirt is good. However, children today are spending less time outside than ever before.
Remembering our childhoods of endless days of outside play, Persil wanted to help their audience experience that very feeling again, with their own children. This is why we created the Persil Wild Explorers.
PERSIL WILD EXPLORERS APP
The Persil Wild Explorers app, powered by The Wild Network, with the aim of freeing your little explorers this summer with over 100 ideas to get outside. Whether it's making mud volcanoes or starting a wild journal, there are activities for every little explorer. Persil wants everyone to log their 'wild time' and join the movement to get kids spending more time outside.
PERSIL WILD EXPLORERS APP
I was Creative Director across the entire campaign and was also hands-on across the brand identity, art direction and creation of all campaign assets. All work was produced at Youth Marketing Agency, Livity, with the app being developed by Zone. The app won first prize at The Drum's Marketing on Mobiles Awards in the FMCG/Consumer Goods Mobile Strategy/Campaign category.
PERSIL WILD EXPLORERS - Brand Book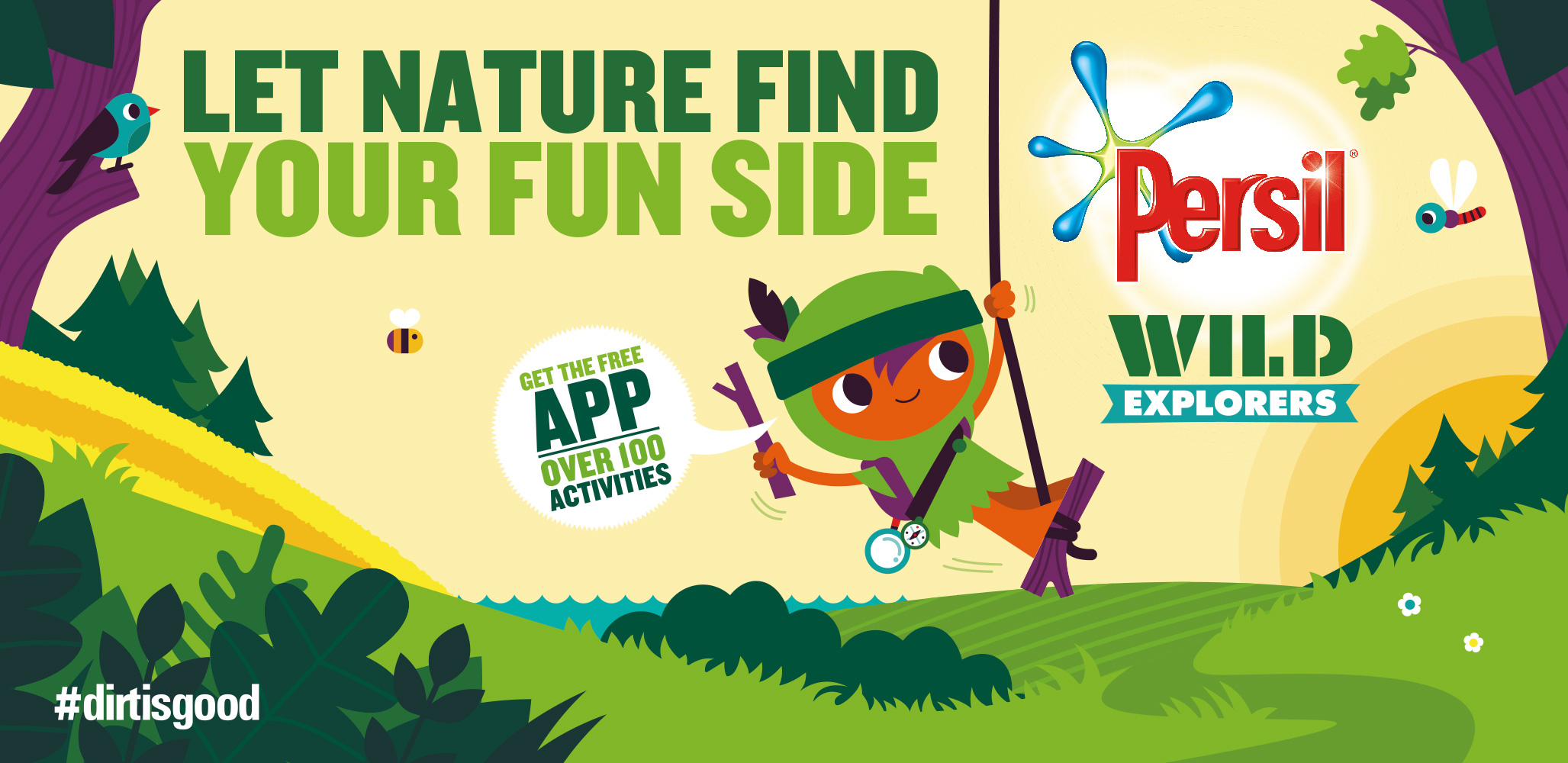 PERSIL WILD EXPLORERS - Social/Digital Banner
PERSIL WILD EXPLORERS - Social/Digital Banner
PERSIL WILD EXPLORERS - Social Takeover
PERSIL WILD EXPLORERS - PR Launch
PERSIL WILD EXPLORERS - Shopper Kit